Get Involved!
To get things started, we would like hear your ideas!
Let us know what is most important to you. What problems and solutions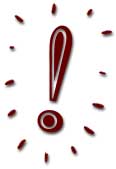 do you see in your home, your community, your country?
Do you have a great idea about recycling? Transportation? Let us know. We'll feature the best ideas we receive each month.
We'd also like ideas for interesting games, group projects, puzzles and other activities which help broaden awareness of these important issues. Send us your best ideas.
HORIZON International announces two new ways for youth to get involved with the Solutions Site for Kids

Youth Environmental News Desk
Write an article about an environmental issue and get it published on the Solutions Site and on the Environmental News Service, and get paid!

Youth Advisory Board
We want your input on making this site better. If you are between 10 and 18 years old, you could join youth from around the world and advise us.
Click here to learn more about how the site is organized.