Photo Contest
We asked you to send us pictures that illustrate either problems or solutions and we are proud to announce the winners of our photo contest.
The winning photograph comes from Kathleen Ochipa, aged 14, from Miami, Florida. Her beautiful picture of puffins was taken during a trip to Maine and Canada.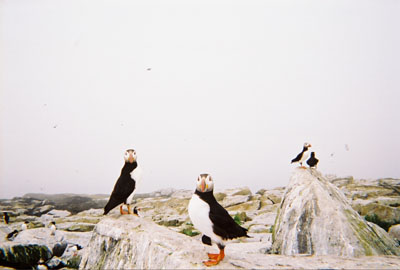 Kathleen had this to say about her picture:
In the photograph I am trying to show people wonderful things about animals. Sometimes we overlook all we have. When was the last time you went outside to observe nature and all its organisms? Puffins are wondrous creatures it is fascinating to watch them for hours, to see what they do. In order to have such wonderful things to look and observe we have to take care of the environment. That means no pollution too. Pollution is happening everywhere people just through things in the water or on the ground instead of taking the extra step to the garbage. Puffins eat fish and other small organisms. When we pollute we are putting them at danger by hurting the fish in which they eat. Puffins help us so we should take a step to help them. They act as indicators of ocean health and over fishing. Global warming is affecting the fish the Puffins and their young eat. Puffins like being in cold water if the water gets to warm the Puffins will have a limited range on where they live. We need to take a step in life to help the environment somehow. In my picture I am trying to show people how wonderful nature and animals can be and what we have to do to keep it like that.
In a special category for photographs of children, we are pleased to present the work of Nepalese photographer Mukunda Bogati.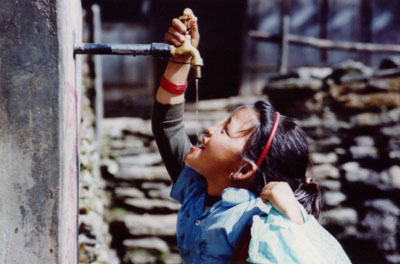 To see more of Mukunda's photographs click here. He had the following to say about this image:
With population growth, water scarcity grows day by day. People don't get enough fresh water, which they need to be clean and healthy. In remote areas of Nepal, water scarcity is high. People must collect water from a distant water source, walking 1 to 2 hours for one bucket. At this school there was a lack of fresh drinking water, so one schoolgirl came to a nearby village for a drink. The government should provide a drinking tap to their school.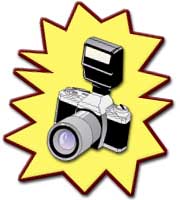 It's not too late if you would like to submit a picture for our site. Please send ideas, questions and digital entries to the following email address:
kids@solutions-site.org
Be sure to include your name, address, and age with each entry.
Photos can be emailed to the address above, or snail mailed to the address below (note: we cannot return photos, so send copies!):
Kids Site Photo Contest
c/o HORIZON International
Yale University
Box 208103
New Haven, CT 06520-8103
USA