Learn and Do
Crossword puzzles
Foundation for Otters
older kids' version
Reducing Dengue Disease
older kids' version
Spiders Help Farmers Grow Safer Crops
older kids' version | younger kids' version
These fun, interactive puzzles each relate to one specific case study on the Solutions Site. Try them!
More great puzzles and games will appear here as the site develops. Check back often!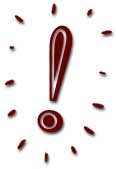 Send us your ideas for puzzles, games, brain-teasers, problem-solving exercises and other activities that will make your learning experience more exciting.