Idea Contest
We'd like to think of the Solutions Site for Kids as a resource which will be created as much by us, as by the people who will be using it.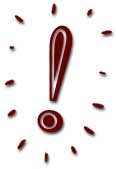 That's why we need your help. We'd like your ideas for puzzles, games, projects and challenges that are related to solving problems (click here for more on the main themes of this site).
If we use your ideas to develop a section of the site, we will name that section after you (such as "The Biodiversity Ladder, presented by Tove Larsson of Sweden").
Whole classrooms can get involved, too. We'll just credit your school class instead.
All ideas, questions and contest entries

should be sent to the following email address:
kids@solutions-site.org
Be sure to include your name, address, and age with each idea.
If you need to use regular mail, send ideas to the web administrator:
Kids Site Idea Contest
c/o HORIZON International
Yale University
Box 208103
New Haven, CT 06520-8103
USA