What am I doing here?
The Solutions Site for Kids provides a wealth of tools, puzzles, games and contests to help young people learn about the important work presented in the main Solutions Site.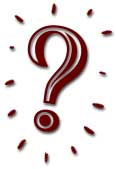 These are a growing collection of "Case Studies", research reports which describe solutions to problems all over the world in the general areas of population, health, development, and the environment.
The Solutions Site for Kids includes some Case Studies from the main page, which have been adapted to be used by students and teachers. In addition, this site is a place to learn about solutions around the world that have been discovered by youth. Click here to find out how you can submit a solution.