Glossary - A
The process of becoming acid or being converted into an acid. In the case of wetlands, often the result of industrial pollution.
a young person in the process growing up, from the age of 11 to sometimes as old as 26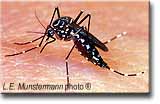 aedes aegypti
A type of mosquito.
Any of a group of complex organic bases of vegetable origin which have pronounced physiological effects on people.
Fish farming; in particular, the breeding and cultivation of fish populations for food, usually in ponds built for the purpose
Living in the water.
A group of animals that has a body made of segments.