"The right of children to be informed and to make their voices heard is not only crucial to their personal development, but to confronting the daunting global challenges of the 21st Century. In its diverse and interactive way, the HORIZON Solutions Site for Kids affirms that a better future for all is truly within our power – and that children can be enlisted to help build it in the best possible way: by piquing their curiosity and firing their imaginations."
Carol Bellamy
Executive Director
United Nations Children's Fund (Unicef)
What am I doing here?
Click here for an introduction to the Solutions Site for Kids.

To get involved, click here.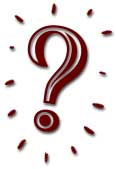 To start learning about people around the world who are making their communities better, explore the case study categories to the left, and the activities and tools above.

Click here to check out the main HORIZON Solutions Site.